Storage Jars & Produce Bags
Over the past several years I've collected a very beloved assortment of jars and cotton produce bags. I get asked about them pretty frequently over on Instagram, so I thought I would share my favorites here with you! I use glass containers to store my ingredients, food that I have prepped, and leftovers. The cotton bags I use for shopping at the markets to reduce my use of plastic (both for produce and bulk dry goods). I also love my silicon Stasher bags for when a bag is just needed over glass (especially for traveling) and Glasslock containers for lots of food prep too.
I want to mention that while purchasing a few of these items here and there overtime can be nice due to their quality and aesthetics, it's not necessary to spend a lot in order to store things in eco friendly ways. Purchasing ingredients from the market that are packaged in jars, and then saving and reusing those jars is a money saving and eco-friendly way to do this too. Plus you can get some really unique, beautiful jars this way.
I typically empty my cotton produce bags of their goods when I get home and store the items in various ways. I know some people who use their bags as storage, but this just isn't a method I follow most often. I get asked whether I do pretty regularly so I thought I would drop this note in here. Shopping with these bags is also a wonderful way to encourage others to do the same - I cannot tell you how often I get told how neat my bags are and asked by fellow shoppers where they can purchase them too! Being the example is a loving and helpful way to spread the word that we can make a difference.
x Jessie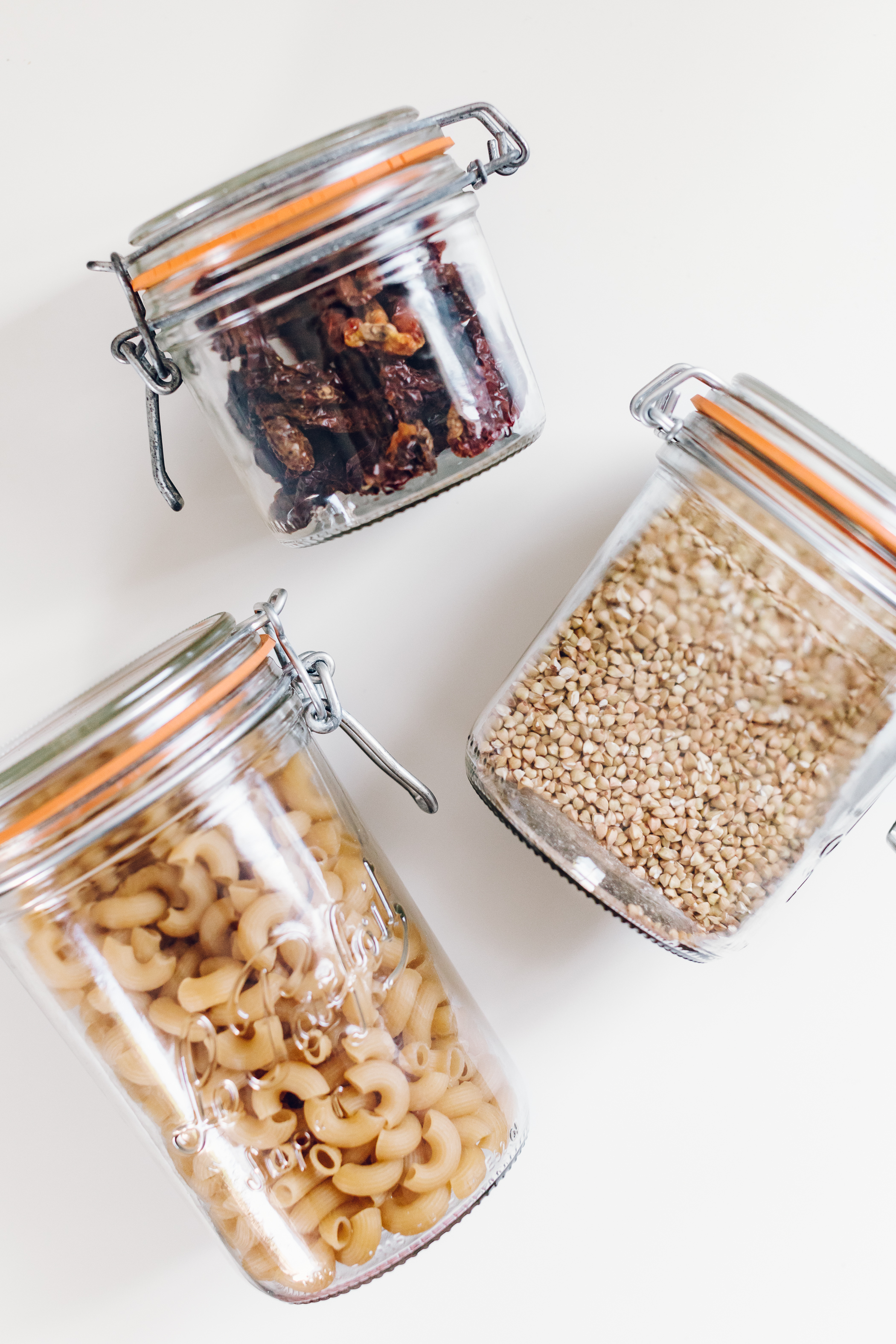 These jars are heavy duty, high quality, and my favorite for storing goods that I like to scoop thanks to their wide mouth opening.
I get mine on Amazon, and use a variety of sizes and shapes - you really can't go wrong with any of these!
Ball Jars +
Intelligent Lids
I've collected a variety of Ball Mason jars from Amazon, Target, the grocery store, etc. These are probably the most affordable of the jars to purchase.
Because the metal lids tend to rust on me (and the double pieces drive me crazy) I've converted over to using Intelligent Lids. They are my favorite! They are really high quality and made sustainably here in the US. Check them out on their site here, and you can order on Amazon too.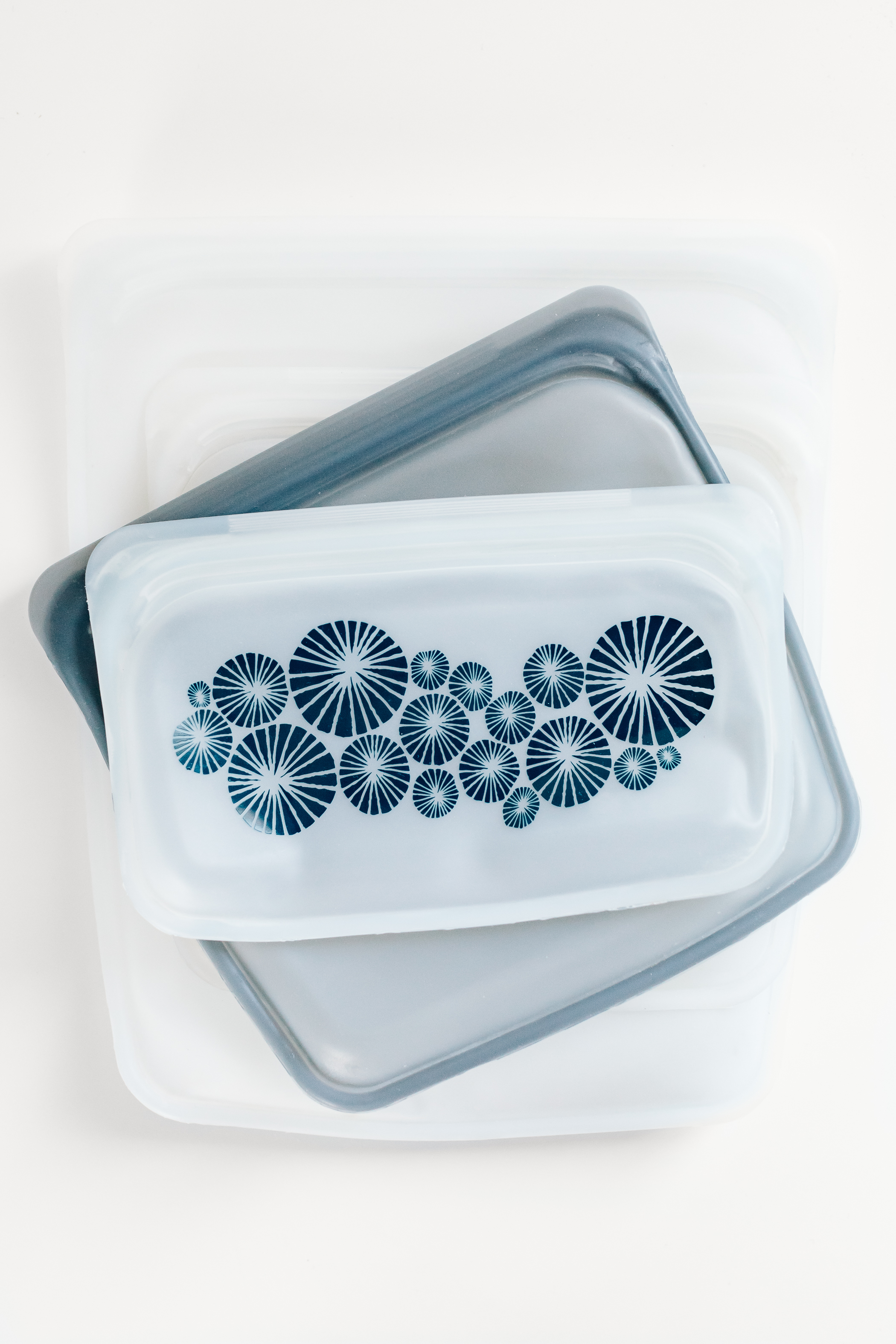 These silicone bags are great replacements for plastic baggies. We use them for all types of food and they are great for traveling as well. Freezer safe and really high quality.
The large half gallon bags are great for frozen fruits and veggies, the medium bags for sandwiches, and small bags for snacks and avocado halves. (Amongst so many other things.)
I order mine from Amazon.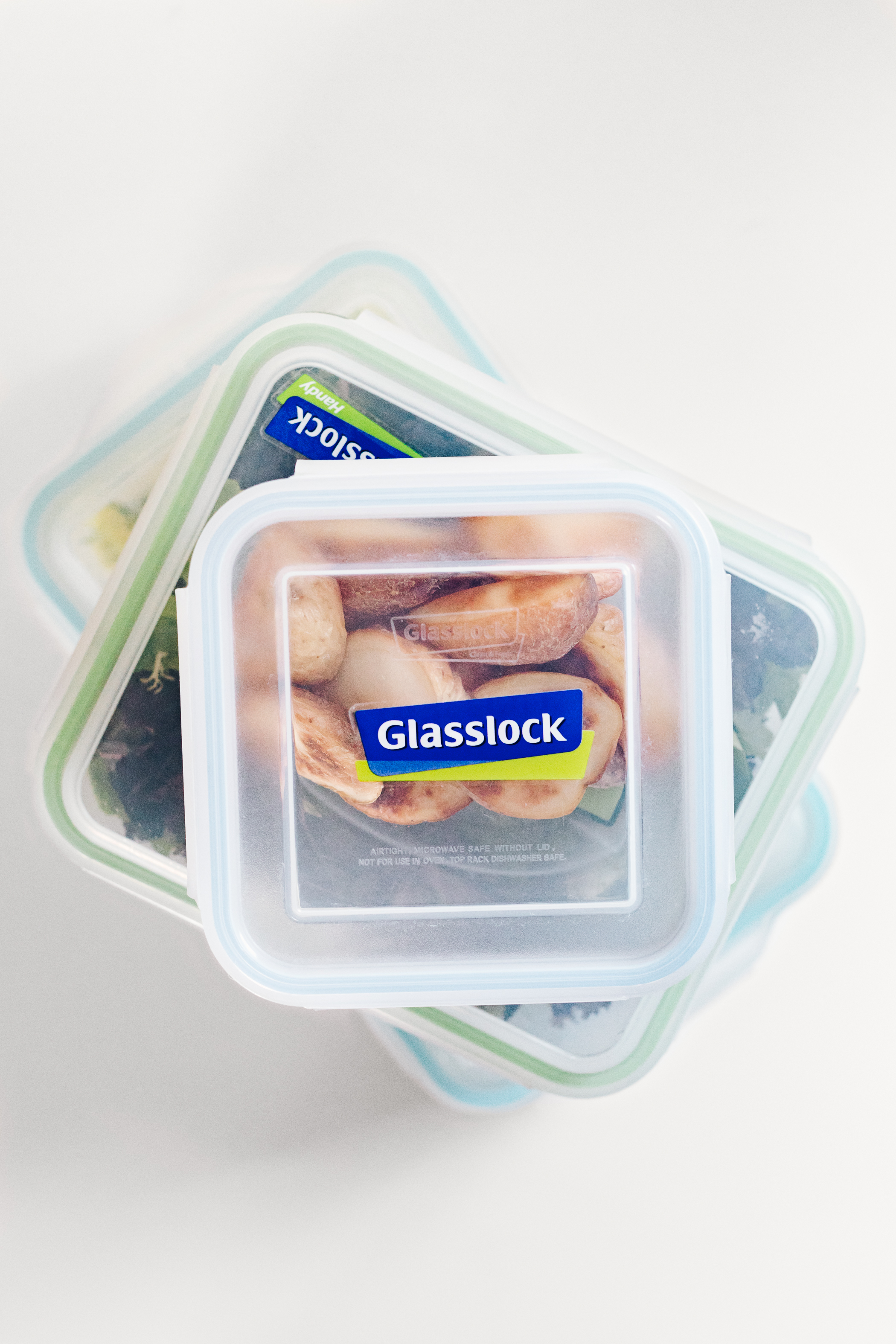 These were the first glass containers I ever owned, and I love using them for food prep. They are freezer safe and really high quality.
I've ordered mine off of Amazon and found some at various Whole Foods stores as well.
I LOVE these bags. My cart is always filled with them when we go to the farmers market, as well as the grocery store. This brand offers a variety sizes and styles to choose from, I recommend an assortment to get started. Simply use, wash, repeat.
You can find a few on Amazon, but I recommend shopping through their website for the best selection and deals.